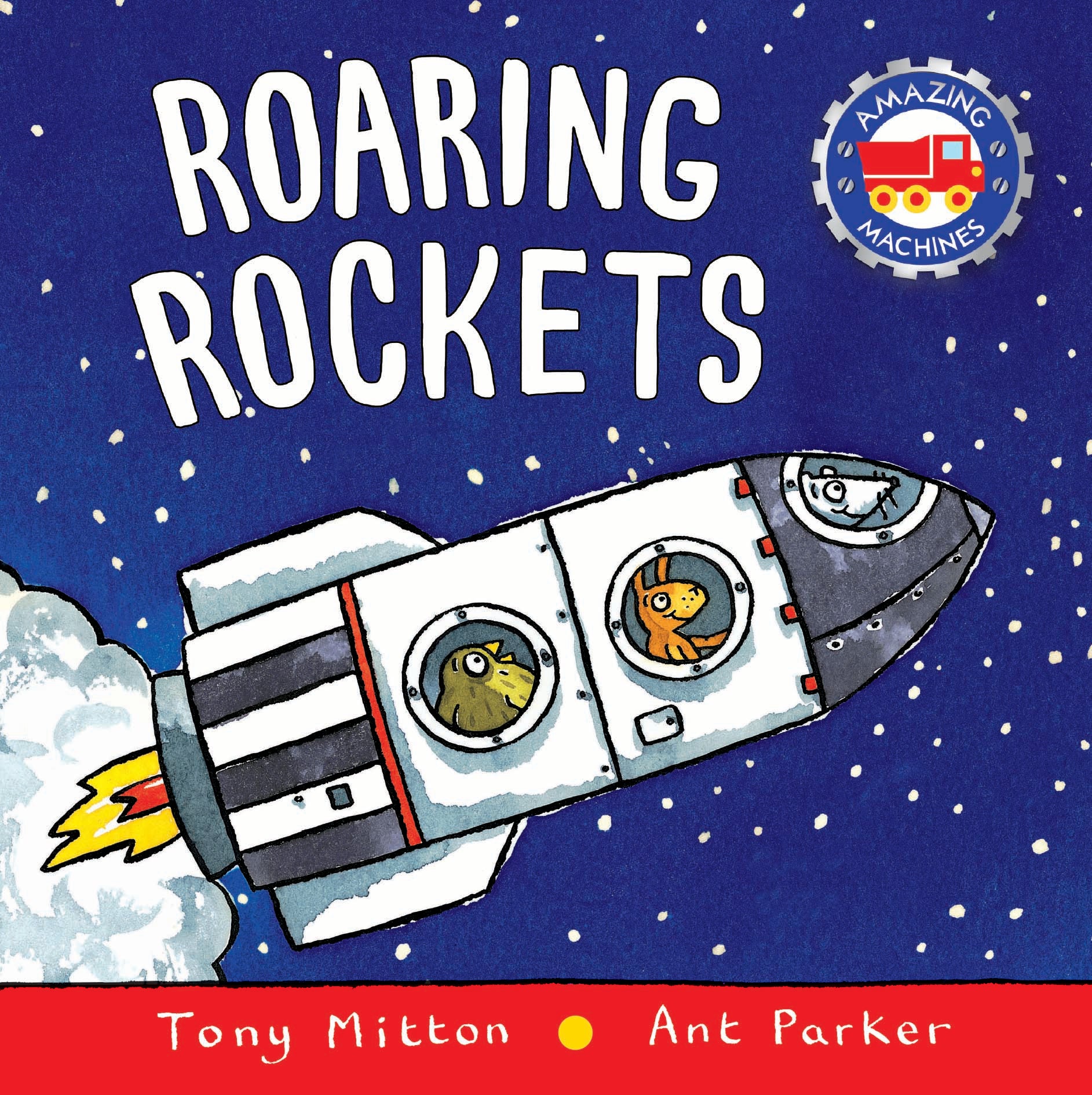 Amazing Machines - Roaring Rockets
Tony Mitton and Ant Parker
Listen to Amazing Machines - Roaring Rockets
Synopsis
From aeroplanes to electric cars, the internationally bestselling Amazing Machines series is the perfect way for children to learn about all sorts of machines and vehicles! Each book introduces a new vehicle or machine and the many jobs it can do. Ant Parker's bright, engaging artwork and Tony Mitton's simple, rhyming text combine to make these fantastic books for young children. Kids will love getting to know the friendly, animal characters who feature throughout the series and reading about their fast-paced adventures! Continue to explore all things that go with the rest of the Amazing Machines series, including Cool Cars, Terrific Trains and Roaring Rockets!
You can download this audio file to your computer or laptop. Simply right-click on the play bar and select 'Save Audio As'.
Listen to other titles in the series:

Biographies
Ant Parker is known for his distinctive, vibrant work in books such as Charlie Chick. His artwork has been animated for BBC Children's TV and he illustrates the bestselling Amazing Machines picture book series. His other titles include the pop-up counting book 10 Little Monsters, and an I Am Reading title: JJ Rabbit and the Monster. Ant lives in London.
Tony Mitton has been writing since he was nine. He began writing specifically for children while still working as a primary school and special needs teacher. He now works full-time as a writer and sometimes performs his poems in schools and libraries and occasionally at other venues, mainly in the UK. His main published work consists of solo collections of lyric and narrative poetry, and verse picture books illustrated by a range of illustrators. His picture books include Down by the Cool of the Pool (with Guy Parker-Rees) and The Somethingosaur (with Russell Ayto).
Kingfisher is a leading publisher of illustrated non-fiction books for children of all ages – from pre-schoolers taking their first steps into non-fiction to older children who are hungry to expand their knowledge of the amazing world around them. We have a first-class reputation for creating authoritative, accessible reference series alongside innovative stand-alone books across a huge range of subjects, including natural history, science, geography, history, art and philosophy.